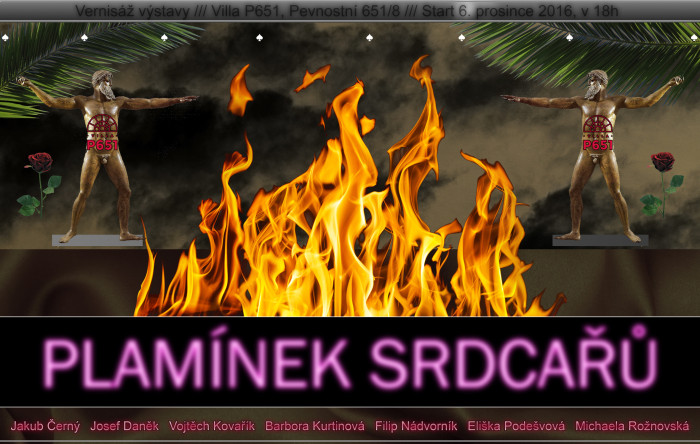 Flame of the Enthusiasts
University of Ostrava Studio of Drawing,
06.12.2016,
18:00
---
The artists in this exhibition are linked by the University of Ostrava. One graduate and five students from the Studio of Drawing decided to conceive of this exhibition as if from an outside perspective. Though composed of disparate parts, the show nonetheless reflects the common thread of mutual friendship and a love of art. The artists are influenced by their growing companionship and the ideas confronted in discussions. Every one of them contemplates their own inner beings, and takes inspiration from their experiences, from which collective exhibitions and musical performances arise.